Landscape photography is one of the most popular, who hasn't been so moved by a sunset that they didn't have to take a picture?
On some social media sites, most sunset images start to look the same. How do you make yours standout?
What are some other guidelines for amazing landscape images?
Let's share tips (and images) in this thread. We can help the craft by sharing our successes, and failures, in imaging.
Digital Photography School
is a very good resource, lots of free stuff. Some of the '5 Best' tips posts are better than others. Read a few, figure out what works best for you.
This one is pretty good:
Framing your landscape photo
This link has hundreds of helpful posts, some may be a bit too nuanced:
Landscape Photography Tips
The
Rule of Thirds
was meant to be broken, but rarely in a sunset image does it make sense to have the horizon smack dab in the center of the image. The land in the forground or the sky in the background, one will be more interesting than the other. DON'T fill half your frame with plain blue sky. DO keep your horizon level relative to your POV.
Sunset photos with tilted horizons and a big blank sky above them aren't interesting.
Here's some examples that may be illustrative, feel free to critique or tell me what could have improved these shots and my suggestions:
The best camera is the one you have with you. Got this with a cellphone (hate using the cellphone) because my camera was in the bag and needed a different lens, the moment was fleeting. Needed the shot, no matter what. Turned out to be one of the best shots from the trip.
Here, the sky was more interesting, so that's how I framed it.
Sunset over Tasman Sea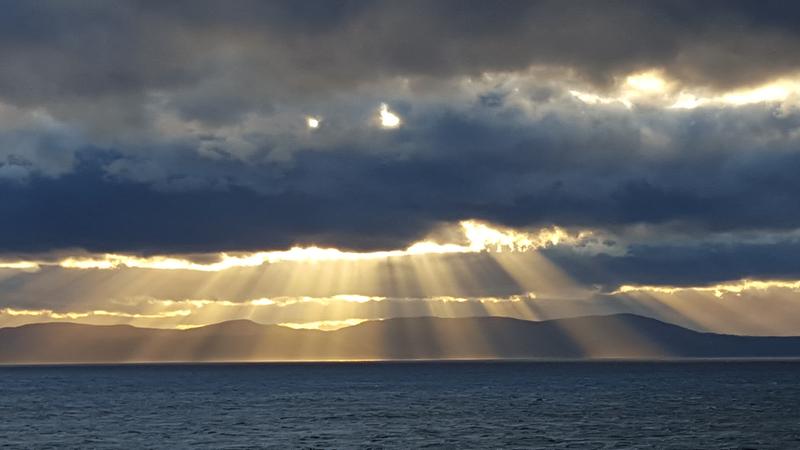 Here, the foreground wasn't at all interesting, but it added perspective to the sunset. Used a flash to capture foreground.
South Texas Sunset
Rule of Thirds would have hurt this shot. IMHO, sky and water were equally interesting and demanded balance.
Yet another sunset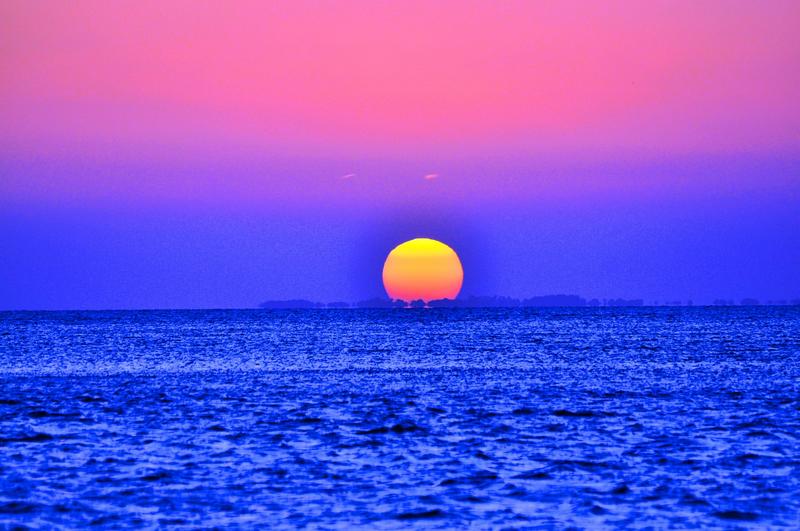 With the sky a monotonous gray color, it didn't need inclusion in this landscape. To keep it from being just another mountain range shot, I featured the foreground and used small aperature (f/9) to keep depth of field. Laid on my belly to get the framing.
On Mendenhall Glacier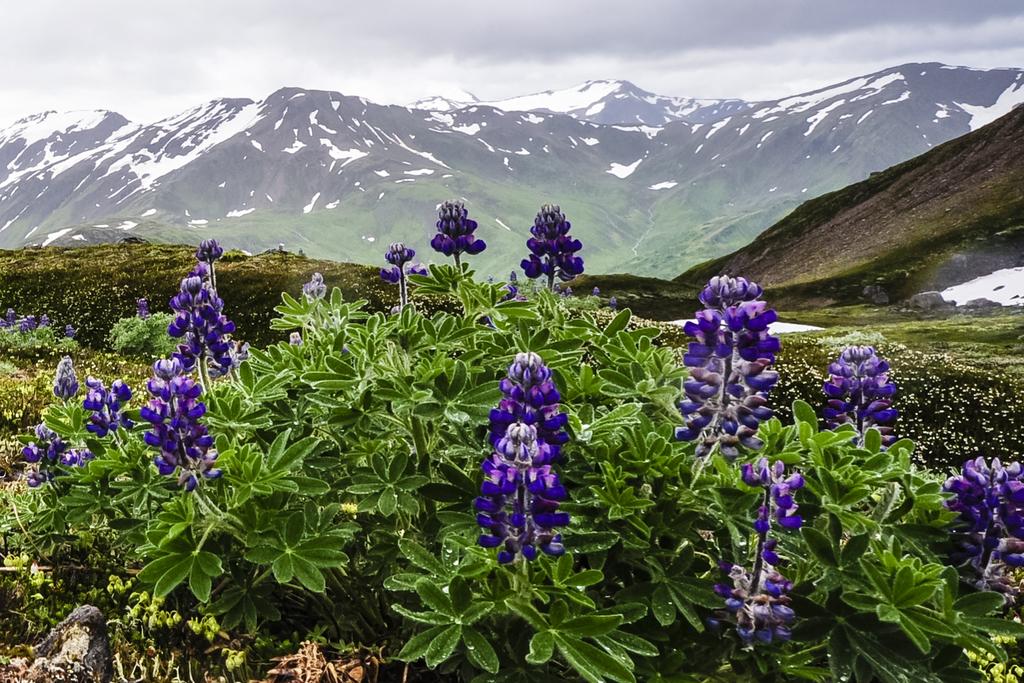 Hope this helps any who read this post. Please share your tips or comments. I'll followup with more at a later time.