Discussion Starter
·
#1
·
So I went on a Cruise to enjoy the day Sunday. Some city and Hwy driving and I reset my Average before leaving.
So after a 20mile drive to get lunch, all back roads and just cruising I ended up with 21.9mpg once I got on the Freeway.
Notice the Mileage as the pics go. Got up to speed and set the Cruise control on 65mph. I got a ton of Thumbs up from people passing by checking out the SS.
On to the pics - You'll notice the MPG Average climb as the miles go up.
2,180miles - 21.9mpg
2,187 - 23.1MPG
2,192 - 23.5MPG
2,201 - 23.5MPG
2,204 - 23.7MPG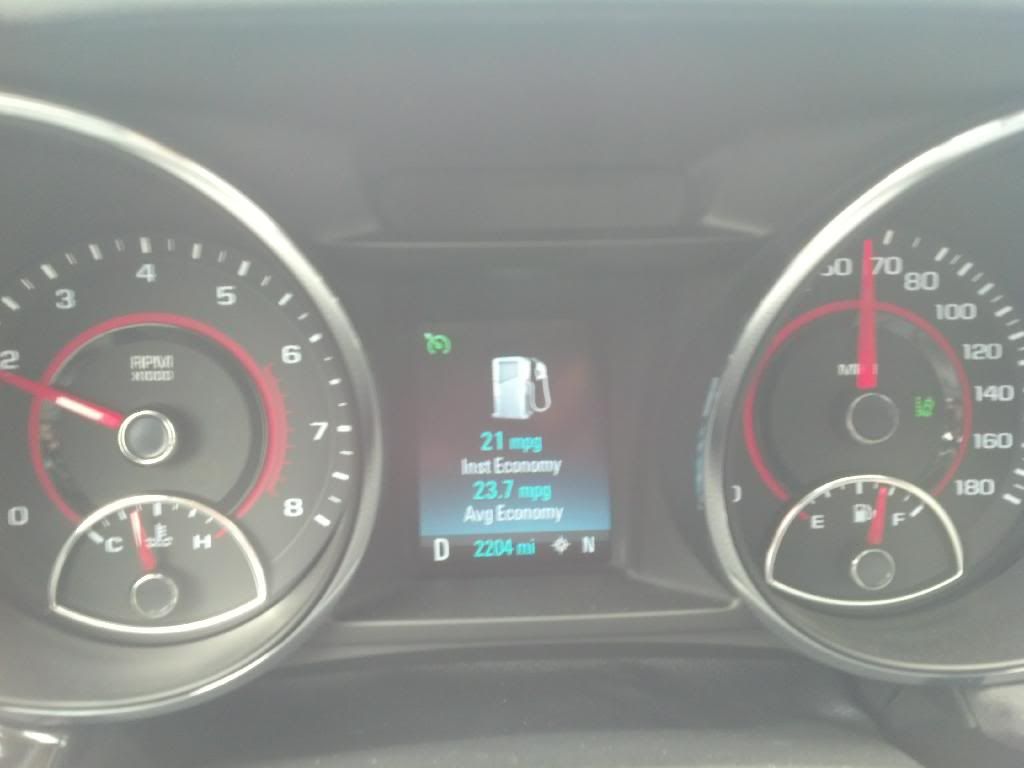 2,208 - 23.9MPG!!!
2,209 - 24MPG!!!! HOLY ****!
Getting off the Exit ramp the Final climb Peaked @ 24.2MPG!! 2,224miles on the Odometer.
I drove to visit my dad in Kentucky last Labor Day weekend, in the G8 GT with DOD, Roto-Fab and 93Octane tune I got 24mpg for the trip.
So if you can restrain yourself from WOT you can Economically drive the SS on long trips and Save $$ by getting pretty decent MPGs for a 450hp+ BEAST!
Drove in my Mother's G6 GXP 2 years ago to South Carolina to see my Niece Graduate @ Paris Island and become a Marine. Drove the G6 on Cruise control and we average 35mpg on the trip total with a Peak on the way down of almost 37mpg. Her car wasn't even rated that high on the window sticker for the 3.6l VVT
Keep you tires inflated properly and a good clean air filter and you'll be good. I will do this again when I visit Kentucky this summer. Hoping for 26+mpg or more on that trip.
@ 4mpg more than the SS was rated for @ 21mpg doing simple Math will show the savings.
19-20gal of fuel so lets say from Empty you put in 19gals to top it off.
4mpg better fuel economy for 19gallons of fuel = 76miles of travel
To travel 76miles it will take approximately 3 Gals of Fuel.
Let's say 93octane is $3.75/gal x3 = $11.25
If you are using the Freeway/Interstate and drive on Cruise control you can save a ton of money of the life of the car. $11.25 per tank will add up.
Just wanted to share. :whatdoyouthink: