Discussion Starter
·
#1
·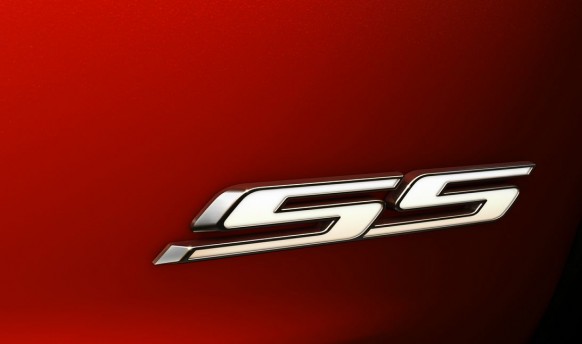 This article is part of the GM Authority Mailbag series, where the GM Authority Crew features and replies to your questions, comments, and observations.
The following is from Chris D.:
I feel like all of America was so eager and excited to get any kind of details on the Chevrolet SS (to which, by the way, I absolutely HATE the name… that's another post for another day). Now we're less than a month away from the production car's debut and not a peep! No one is hyping this thing at all! No spy shots, no opinions, no teasers, nothing. It went from GM's "worst kept secret" to "what sedan??".

My point of view is that there are two prime suspects to the SS's very early demise: either the Corvette made the SS's debut completely irrelevant, or the hype has been cooled off due to Mark Reuss's comments about the extremely limited run and how potentially expensive this car may be. "This won't be any G8" scares me! The G8 was arguably the best and most highly acclaimed Pontiacs ever built. Why would you NOT want to follow in its footsteps?

I'm a guy in my late twenties that just wants a V8 RWD sedan with some up-to-date tech amenities – essentially a 2013 G8 GT with MyLink. I currently own a GTO and want a new daily driver that I can keep well throughout my thirties while starting a family and needing room for child seats! Is that so much to ask for? Why does this now have to be priced out of my range and marketed to essentially the older Corvette crowd? Those guys don't want an SS… if they want a serious sports sedan, they're driving right down the road to their local Cadillac dealership and picking up a CTS-V.

Guys, bottom line for me is that I have been a GM guy since before I got my license. If this car debuts on February 21st and it's a penny over $40,000 I'm done with GM. Another example of them not having a clue and the bean-counters having more decision making power than the car guys. Where's that white-haired, tan ******* they call Maximum? That guy would make it happen the right way.

Signed,

Already Disappointed
The GM Authority Take
Chris makes some good points, and is mostly spot on: it would seem that the upcoming unveiling of the Chevy SS performance sedan has taken a back seat to the unveiling of the 2014 Corvette earlier this month. In fact, the new seventh-generation Vette caused such a stir and so much emotion — from love to hate, and everything in between — that it's easy to see how the SS could be forgotten. Factually speaking, however, we don't know for sure whether interest in the SS has really taken a dive — since we haven't measured that quantitatively.
But what we do know is that it's crucial to keep an open mind about such matters. The need for an open mind, in fact, was perhaps demonstrated best with the C7, and all the pre-unveil leaks, along with the positive and negative acclaim from those who were making up their minds without having seen all of the C7 Stingray in pictures, let alone in person. Ironically, all of those judgements ended up being premature!
That's all to say this: let's hold off on passing judgement until February 21 — the day the SS will be unveiled. Who knows, maybe it won't be as out-of-reach and as limited as some have made it out to be.
And with the C7 out of the way and just 21 more days until the unveiling of Chevy's first rear wheel-drive sedan in decades, we'd be more than happy to drum up excitement about the SS. Right here on GM Authority. Who's with us?
Mailbag: We're Less Than A Month From Chevy SS Unveiling, And "Not A Peep"! | GM Authority