For those wanted extra protection of their interior the best solution is a sunshade. I have the Covercraft UVS100 custom fit sunshade for my GTO and it is a perfect fit and wanted something similar for the SS. Currently there is no product available, so I decided to buy one for a G8 and try it out.
Result: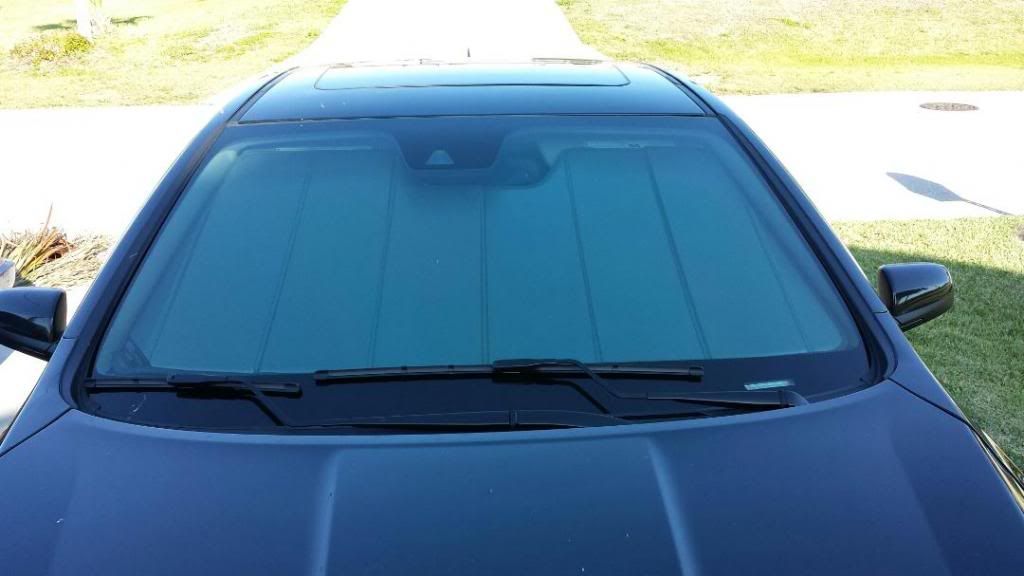 Perfect fit! I went with the silver one, but there are many colors available. Part number for silver is:
UV11065SV.

This combined with my 50% tinted windshield and 15% tinted windows will be a nice cool interior that is well protected from UV rays.